Strategic Communications
Strategic communications is developing actionable and impactful plans to communicate and engage with your audience. By focusing on what your audience needs and when they need it, we can deliver your message where they'll receive and appreciate it.
Our communications strategists turn creative ideas into tactful campaigns weaving in marketing trends for maximum influence. United in a comprehensive strategy across all communications touchpoints, we build memorable campaigns to drive action where you need it the most.
At Intellibridge, communications strategists are guided by data-driven insights ensuring our communications efforts are always getting you one step closer to reaching your goals. Identifying what worked and why are central to all our strategic communications efforts, and for optimizing future campaigns.
---
Strategic Communications Capabilities
IntelliBridge Experience Studio brings both a breadth and depth of Strategic Communications capabilities to our delivery efforts, which includes and is not limited to:
Focus Groups & Workshops – We gather insights from internal and external audiences, exploring their needs, characteristics, preferences and perceptions. Internal stakeholder involvement, feedback and subject matter expertise is essential to understanding marketing opportunities and optimizing reach.
Market Research – Using the latest digital tools, we explore your industry and determine relevant topics, positioning, and performance of current communications efforts.
Insights & Analysis – Measuring the effectiveness of our campaigns with data is key to identifying opportunities for enhancement to better reach your target audience.
Media & Journalism – From writing compelling stories to producing videos we use proven storytelling techniques to ensure your message connects to your target audiences. Our media campaigns include crafting press releases, coordinating media pitches and developing press conferences, all to broadcast your message far and wide.
Public Engagement – Through exhibitions, festivals, and other outreach events we find creative and relatable ways to reach new and existing audiences, inviting them in so we can collaborate together.
Design, Production & Copywriting – Showcasing your organization through creative executions of every kind, we maintain the consistency of your organization's identity. We transform complex concepts and calls-to-action into graphical elements, data visualizations and/or infographics to clearly communicate information and, most importantly, inspire action.
Campaign Ideation & Creation – Great marketing campaigns live rent-free in your head. Our team identifies the goal, conjures up killer campaign ideas, and executes strategic campaigns to get target audiences to take action.
Integrated Marketing – In an ever-changing landscape, we combine digital advertising and traditional tactics to create a unified communications plan across all channels.
Brand Strategy – We work with you and develop a messaging and visual system to clearly communicate the work, value and impact of your organization in a uniform and powerful way.
Case Study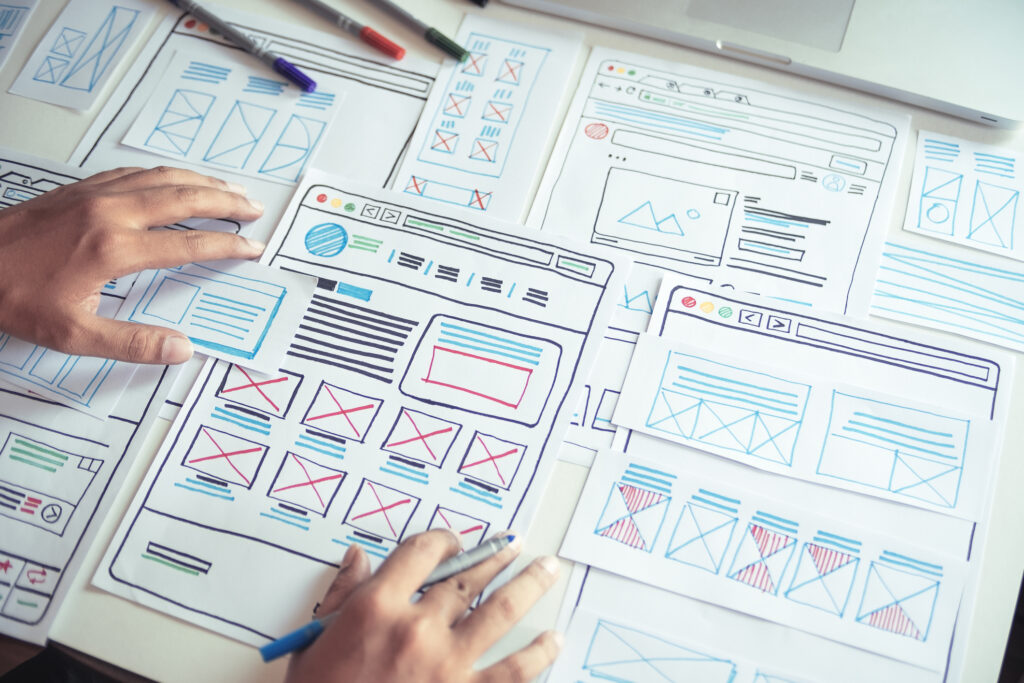 FOIA Intake Process
Our client receives more than 25% of all federal FOIA requests. We set out to maximize efficiencies and decrease request processing times.
Our Capabilities
How Can We Help?
In a world that changes fast, we move faster, with the structure and foresight
to meet ever-evolving challenges with dynamic results at speed.